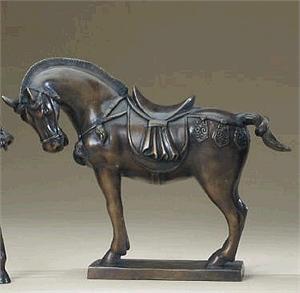 It is said that the Tang Dynasty attributed their power and wealth to the horses believing in them as the reason for bringing them to power. Hence, horses were given a special privilege and were groomed lovingly by the Chinese as a symbol of power. Here, our Tang horse comes beautifully detailed and stands tall for addition as a tabletop sculpture.
Bronze.
Dimensions: 12"H x 16"W

Normally ships in 1-2 weeks.