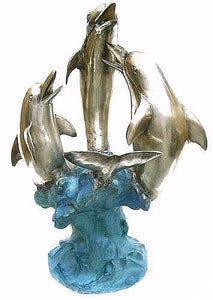 Three dolphins rise up from the sea in this playful sculpture for the tabletop. Our sculptor also highlights not only the playfulness of this sculpture but in doing so, also highlights that dolphins like to travel as a group.
Bronze.
Dimensions: 21"H x 16" x 15"

Normally ships in 2-3 weeks.