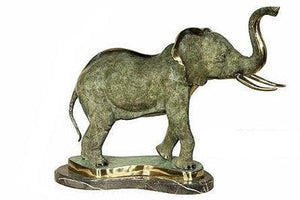 Asian and African elephants are said to need extensive land for traveling. They are also one of the largest land mammals known on earth. Here, our bronze sculpture of a stand alone elephant adds a majestic addition to the desk or home. Bronze on marble base.
Dimensions: 17"H x 25"L x 10"W

Normally ships in 1-2 weeks.