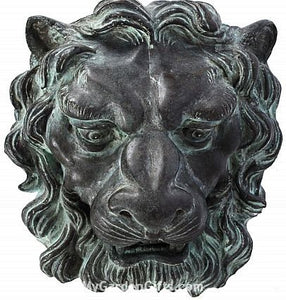 Lions are known to run a family called a pride that includes other male lions, a few female lions who are related and a number of cubs. Here, our lion face is designed for use as a lion head fountain spout. Bronze.
Dimensions: 9"H x 8"W x 4"D

Normally ships in 12-16 weeks.
If you need this produced for shipment to you, please be advised there is a 50% deposit we need to make to the factory to commence production. Delivery is 12-16 weeks because it ships via sea freight.